All years available 1921 - 2015
Identical to original + 2 back-up discs
Best and cheapest on the market
p
We have been selling reproduction tax discs for the last fourteen years and consider that we provide the best value and service in this market. For a quick overview, see my faq
Other vendors can't match this!
* "Basic" disc is only 7 GBPounds - others charge over three times as much.
* Two spare discs are supplied as backup - total of three.
* Date of issue on the rubber stamp altered to registration date of your vehicle (no extra charge)
* Discs will be supplied blank, or for no extra charge completed by hand in the correct text for the period, printed text in original style or computer script.
* Issuing office on the stamp will be altered to the original issuing office or any location of your choice for only 4 GBP extra (for three discs), This is a "one off" charge for multiple orders.
* Any month of the year for expiry date on post 1960 discs.
*We send on approval - no need to pay anything when ordering. Any changes made free of charge.
* All orders kept on file and will be reprinted free of charge if faded, damaged or lost in the future.
* Friendly personal service.
"The last rivet to be counted!" - Ken Bryant
pickwell
Click on this image to view discs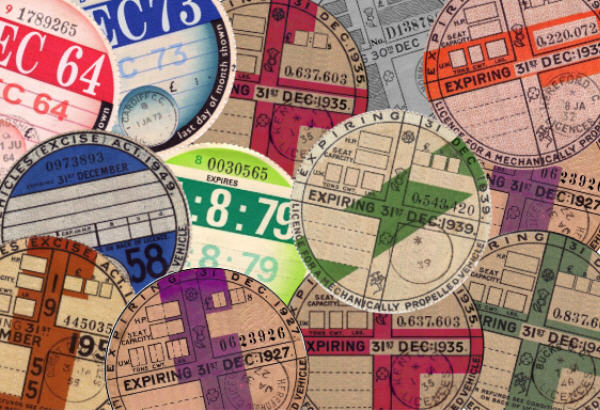 A,B,C, PSV, tractor, welsh, Northern Ireland and all years uo to 2015
special discs also created - email me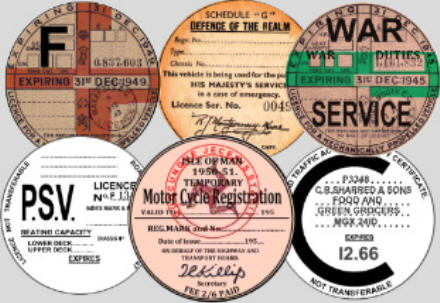 we stock Halcyon and Desmo Barnacle period holders.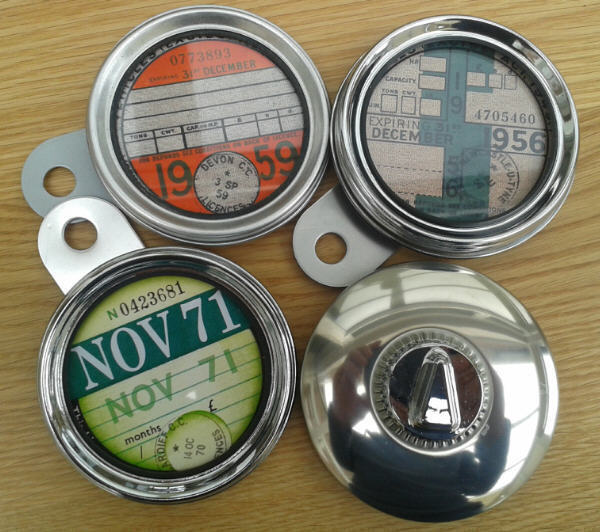 brilliant quality, including background security lettering where appropriate.